Urban villa with sea view in the heart of the Maronite neighborhood in jaffa
At the quietest spot in the Maronite neighborhood is a rare private private villa. Plus courtyard and roof terrace with breathtaking sea views. This is a rare opportunity to live in the desirable Maronite neighborhood, facing the sea in the middle of the city. Located within walking distance of Jaffa Park, the port and the flea market. The interior of the building is approximately 305 square meters, and features unique double-height living spaces, with high-rise developers and windows overlooking the courtyard and the sea. The house is modularly built to allow for two separate apartments and therefore can be used as an ideal holiday home for two families. The house has an internal elevator leading to the various levels and the amazing pearl on the roof level.
Expected Population Date: 31.12.2020
Address: yafo, Maronite neighborhood
Country: Israel
Price: ₪ 14,000,000
Property Size: 305.00 m2
Rooms: 6
Bathrooms: 4
Request Info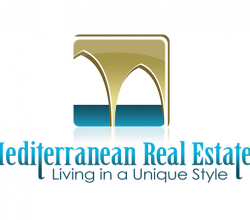 972-3-522-6666


click to enable zoom
searching...
We didn't find any results
open map
View
Roadmap
Satellite
Hybrid
Terrain
Fullscreen






Advanced Search