THE PIANO HOUSE on Ahad Ha'Am – A Tel Aviv MASTERPIECE
Nitzan Group's latest project – The Piano House, is located at prime location, on Ahad Ha'am street, opposite the Great Synagogue of Tel Aviv and beside the green Rothchild Boulevard. The Piano House is in walking distance from Neve Zedek, The Carmel Market, Tel Aviv beach & promenade, Ha'Bima Theater, Ha'Tachana compound, Sarona market and Jaffa.
The project offers a premium collection of 2-5 room apartments, beautiful garden apartments and luxurious penthouses, over 6 floors above the ground floor, and will include a Gym, a Pilates studio and an underground car park for purchasers and guests.
The interior specifications contain a wide selection of prestigious suppliers and high-quality materials, enabling a luxurious living experience in a Tel Aviv Masterpiece.
Contractor: Electra Construction. Accompanied by Mizrahi Tefahot Bank LTD.
Starting from NIS 3.5 Million.
Now under construction.
Expected population date of the property: 1.10.23
Address: 25 AHAD HA'AM
Country: Israel
Request Info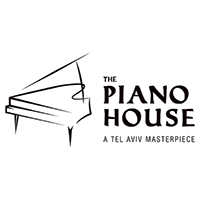 0733815334


click to enable zoom
searching...
We didn't find any results
open map
View
Roadmap
Satellite
Hybrid
Terrain
Fullscreen






Advanced Search
Similar Listings