An authentic huge apartment in Jaffa with a sea view
In the picturesque Maronite neighborhood, located in front of the sea and the port of Jaffa, an authentic and rare huge apartment is offered for sale, about 165 square meters net and with the addition of 35 square meters balconies overlooking the sea and the Old City for breathtaking views.
A house that is a Jaffa dream, a property that is rarely offered for sale.
The property is on the top floor of a building with only two apartments and each apartment has a private entrance.
The apartment is spread over the entire floor and has 5 wide rooms with high wooden windows, a painted floor and a ceiling about 4 meters high.
The property needs renovation but the visionaries will turn it into an extraordinary gem.
Expected Population Date: 31.12.2020
Address: yafo, Maronite neighborhood
Country: Israel
Price: ₪ 7,250,000
Property Size: 165.00 m2
Rooms: 5
Bathrooms: 2
Request Info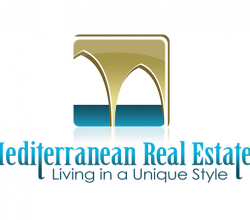 972-3-522-6666


click to enable zoom
searching...
We didn't find any results
open map
View
Roadmap
Satellite
Hybrid
Terrain
Fullscreen






Advanced Search
Similar Listings