A picturesque and special duplex in the Maronite neighborhood
In the Maronite neighborhood, in a great location, a 3-room duplex apartment with magical beauty elements is for sale. A pastoral street leads to a building of only 4 tenants, inspired by ancient Arab building. The entrance is directly to a large open space which is surrounded by showcases to which the kitchen area is 46 square meters. Above the illuminated living space are two galleries in a total area of about 30 square meters, which are open to double-height space, including a picturesque bridge. Amazing location, double height ceiling, unique style, at a price you can hardly ever find in the Maronite neighborhood.
Expected Population Date: 31.12.20
Address: yafo, Maronite neighborhood
Country: Israel
Price: ₪ 3,000,000
Property Size: 76.00 m2
Rooms: 3
Bathrooms: 1
Request Info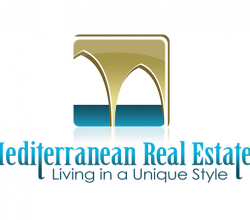 972-3-522-6666


click to enable zoom
searching...
We didn't find any results
open map
View
Roadmap
Satellite
Hybrid
Terrain
Fullscreen






Advanced Search
Similar Listings
Rooms:
3
Baths:
1
Size:
140.00 m2
Rooms:
3
Baths:
2
Size:
196.00 m2