King David St. 4, Netanya
add to favorites
LA VIE Tower – The new luxury residential tower in Netanya. A magnificent project, on a location that many of you dream of: the Kikar and in front of the sea.
The exciting project LA VIE TOWER will be built in front of the sea and in the heart of vibrant Netanya a step from the famous Ha'atzmaut Square.
The LA VIE project, carried out by a renowned architect, is a 26-story tower that accommodates 32 luxury apartments, three to five-roomed, as well as sumptuous penthouses. The apartments are built according to high luxury standards that distinguish the LA VIE TOWER and its residents, by offering amazing views of the sea.  In addition, the tower's first floors serve as a boutique hotel that offers a swimming pool and a gym. The excellent location, coupled with the highest quality standards, makes the LA VIE project a great investment. Be among the first buyers to obtain favorable conditions.
1. Apartment B – floors 9-13
61 sqm space, 9.5 sqm balcony, 2 bedrooms, 1 bathroom
2. Plan D – 14-20 floors
156 sqm space, 23 sqm balcony, 4 bedrooms, 2 bathrooms + toilets
*Expected Population Date – End of 2023
Address: King David St. 4
Country: Israel
Request Info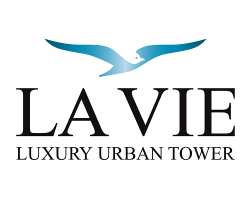 +972 (09)-7443775 , *2633


click to enable zoom
searching...
We didn't find any results
open map
View
Roadmap
Satellite
Hybrid
Terrain
Fullscreen






Advanced Search
Similar Listings
Rooms:
4
Baths:
3
Size:
176.00 m2